POTS Line Replacement – How It Works
APPLICATION:
The Rescue GSM Cellular Gateway by Safety First Wireless is a complete POTS / analog phone line replacement solution for elevators, area of refuge and emergency pool phones.
The Safety First Wireless gateways meet ASME A17.1, Section 2.27 for elevators. All Rescue GSM gateways meet the code requirements for communication failure and work with all 3rd party line verification panels.
RAPID DEPLOYMENT:
All components are included with one NEMA rated enclosure. In a matter of minutes the gateway can be deployed with simple programming required to send SMS alerts, if desired.
SMS NOTIFICATION FOR POWER TROUBLE:
Safety First Wireless gateways will send text messages for power failure and low battery conditions to up to 3 different phone numbers alerting building owners and managers to a potential communication problem on the Life Safety Systems. This is a feature that will cover the upcoming code changes in the new NFPA-72, 2021 edition.
PREDICTIVE ANALYTICS SOFTWARE:
All Safety First Wireless gateways accommodate auto learning algorithms which allows to establish normal behavior parameters with-in the visible local cellular network. Software also accommodates additional hang-up protocols for calls initiated from emergency phone to the remote monitoring facility.
4G LTE MiMo UTILIZATION:
Safety First Wireless now leverages MIMO or 700mhz network which delivers increased radio efficiency, immense numbers of connected devices, lower latency, improved reliability, longer stand-by battery life and better in-building services creating an optimized and cohesive signal environment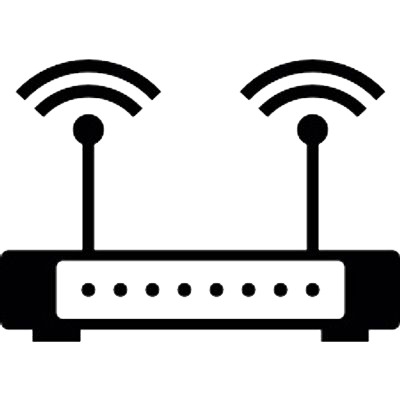 The integration of cellular gateways like Safety First Wireless offers brings a new layer of reliability and functionality to emergency phones in elevators, areas of refuge, and around pools.
Here's how it works: these cellular gateways convert traditional analog signals to digital, allowing emergency phones to connect via cellular networks instead of relying solely on landlines.
The first benefit is redundancy. Even if landlines are down or disrupted, Safety First Wireless ensures that a cellular connection can step in, keeping the lines of communication open. This is particularly valuable in elevators or isolated refuge areas where immediate help is critical.
Secondly, cellular gateways enable real-time location tracking. In an emergency situation, every second counts, and knowing the exact location can save valuable time for first responders. Safety First Wireless systems help pinpoint the location quickly, making it easier for help to arrive where it's most needed.
Another advantage is adaptability. As technology evolves, cellular networks are regularly updated to offer better coverage and faster speeds. Safety First Wireless can thus leverage these advancements to provide more reliable and efficient emergency communications.
Finally, the use of cellular gateways allows for seamless integration with other security systems, like surveillance cameras and alarms, making the overall safety network more robust and comprehensive.
So, whether it's in an elevator, an area of refuge, or near a pool, Safety First Wireless cellular gateways provide an extra layer of assurance, upholding the adage that it's always better to be safe than sorry.